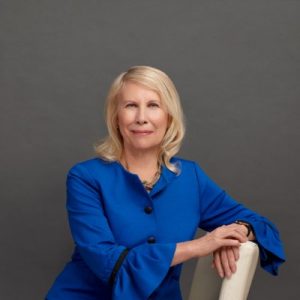 Clare Beckton BA LLB(Sask) MPA(Harvard) award winning advocate for the advancement of women, inspirational speaker, coach, consultant and the author of Own-it Your Success, Your Future, Your Life and author or co-author of a number of studies on women in mining, politics and entrepreneurship.  She is a recipient of a Fulbright scholarship and Littauer fellowship by Harvard (for leadership and contribution to Public Service), a regular conference speaker, and media commentator.  Clare is founder of Own Your Own Success and executive in residence of the Carleton University Centre for Research and Education on Women and Work former founding Executive- Director of the Centre for Women in Politics and Public Leadership at Carleton University. She co-developed and facilitates in a 5 day advancing women in leadership program that is highly acclaimed
Clare was three times recognized by WXN as one of Canada's 100 most powerful women along with other recognition for her leadership from Canadian Women in Communications and Technology, Women of Influence, Embassy of Gabon women who work award, Federated Press and WPN and was awarded a Canada 125 medal for Public Service.
She is a lawyer, a former senior executive in the Government of Canada including roles as head of agency for Status of Women Canada and Assistant Deputy Attorney General Aboriginal Affairs Justice Canada and former professor of law at Dalhousie University where she was widely recognized for her work, including by the Supreme Court of Canada respecting freedom of expression and equality.
She is a founding member of the women and philanthropy program at the Queensway Carleton Hospital in Ottawa, a sustaining donor to the IWF leadership foundation and a mentor and financial supporter of a young competitive athlete.
She serves or served on a number of boards including the Harvard Women's Leadership Board, Director and Chair of the Governance committee of Beechwood National Cemetery, chair of the governance committee of the International Women's Forum Canada board and an adviser to Invest Ottawa respecting its female founder's strategy. Clare is a member of UNICEF's 25th team supporting maternal and new born health  She serves as a mentor in the WXN , IWF Fellows program and has been a mentor for IWF international's elite athlete program and CWCT programs She has led delegations for Canada to the United Nations, APEX Women's Leadership network and the Committee of Women of the organization of American States. She served as a member of the Queensway Carleton hospital as chair and vice Chair.  Clare served as a member of the Task Force on the Growth of Women Owned Businesses and as a member of the advisory boards of the Canadian board Diversity Council and the Algonquin College Law and Security program.
She is also the author of The Media and the Law in Canada, and many articles on human and Charter rights. She wrote as a blogger for the Huffington Post on gender issues predominately.